The Critics' Choice Awards, which are considered one of the main thermometers of the Oscars, announced at a ceremony last Sunday night (15/1) the winners of its 28th edition. The big winner was "Everything Everywhere at the Same Time," which took home four titles, including Best Picture.
In television, "Abbott Elementary" was named best comedy series, "Better call Saul" was named best drama series, and "The Dropout" was named best comedy series. In contrast to the Golden Globes and Emmys, Critics Choice also draws international recognition in the series category. The Japanese-South Korean co-production "Pachinko" won.
The Oscar-winning foreigner was the Indian 'RRR', who cemented his way to the Oscars against other strong contenders.
In the two main acting categories, Cate Blanchett took Best Picture in the "Tr," in the dispute with Michelle Yeoh, for "Everything and Everywhere at the Same Time," and Brendan Fraser for "The Whale" was chosen over Austin Butler, from " Elvis". The result contrasted with last week's Golden Globe results.
Check out the winners
the best movie
"everything everywhere at once"
best actor
Brendan Fraser – The Whale
Best Actress
Cate Blanchett – "TR"
Best Drama Series
"Better Call Saul" (Netflix)
Best Actor in a Drama Series
Bob Odenkirk (take photo) – "Better Call Saul" (Netflix)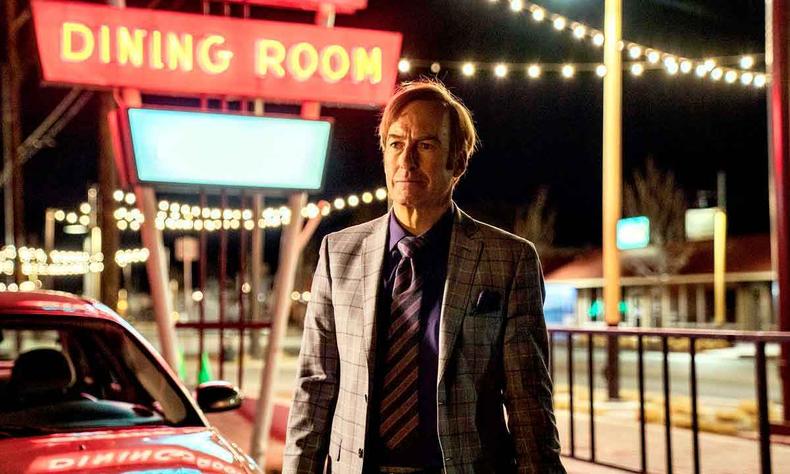 Best Actress in a Drama Series
Zendaya – "Euphoria" (HBO)
Best Supporting Actor in a Drama Series
Giancarlo Esposito – "Better Call Saul" (Netflix)
Best Supporting Actress in a Drama Series
Jennifer Coolidge – The White Lotus (HBO)
Best comedy series
"Abbott Elementary" (star +)
Best Actor in a Comedy Series
Jeremy Allen White – "The Bear" (star)
Best Actress in a Comedy Series
Jane Smart – "The Hacks" (HBO Max)
Best Supporting Actor in a Comedy Series
Henry Winkler – Barry (HBO)
Best Supporting Actress in a Comedy Series
Sheryl Lee Ralph – "Abbott Elementary" (star)
best mini
"The Leak" (star)
Best movie for TV
Stranger: The Yankovic Story
Best Actor in a Short Film or Television Film
Daniel Radcliffe – "Weird: The Al Yankovic Story"
Best Actress in a Short Film or Television Film
Amanda Seyfried – The Dropout (star)
Best Supporting Actor in a Miniseries or Television Film
Paul Walter Hauser – "Blackbird" (Apple TV)
Best Supporting Actress in a Miniseries or Television Film
Niecy Nash-Betts – Dahmer: American Cannibal (Netflix)
Best foreign language series
Pachinko (Apple TV)
The best animated series
"Harley Quinn" (HBO Max)
"Incurable web fan. Typical food enthusiast. Award-winning twitter expert. Tvaholic."