The rains were heavy and excessive in the provinces of central and northern Argentina, including Corrientes, Santa Fe, Cordoba and Entre Rios. In its bulletin last Monday, MetSul warned of the dangers of rain between Argentina and Uruguay. The rain is very good after a long dry period, but heavy accumulation has caused inconvenience and damage. According to data from Monte Casero Airport in the province of Corrientes, yesterday it rained 113 mm. At Santa Rosa de Conlara Airport, in the province of San Luis, 99 mm. At Concordia Airport, in the province of Entre Rios, 72 mm has accumulated. In Sauce Viejo Airport 70 mm. On March 22, it rained heavily with 79 mm at Marco Juarez Airport, Cordoba Province and 71 mm at Venado Torto, Santa Fe Province. according to network data From the weather stations in San Luis, in the Merlo region, 241.7 mm were recorded in the last 24 hours, while the annual average is 7 degrees.
⛈️ Water, water and more water in the Northeast San Luis Mountains. At Merlo cayeron 137mm (!) until 7am. Heavy rains followed. Also in the sectors of Cordoba. pic.twitter.com/jvexHiDq0v

– Nacho Lopez Amorin (@MeteoNacho) March 22, 2023
@tweet Villa de Merlo, Villa de San Luis pic.twitter.com/HbfDTqWLJ7

– Ricky JJ (ex-Benito Camila) (@Rigrego2012) March 22, 2023
Arroyo El Tigre was at Villa de Merlo after it fell asleep due to the rains this morning and this morning. An unprecedented 240 mm of rain fell on the city @tweet pic.twitter.com/MIeYBOtjnW

– infomerlo (infomerlo) March 22, 2023
There is still a risk of heavy rain in the next 48 hours
Instability will continue over central and northern Argentina in the next few hours, with new pulses of heavy to heavy rain expected in the region. Meteorological forecasts from various models indicate risks of heavy and torrential rain in the provinces of Entre Rios, Santa Fe Córdoba, La Rioja and San Juan, with accumulations that may be between 50 and 100 mm, with occasional higher volumes. In addition, there is a risk of scattered thunderstorms, windstorms and hail. Part of this instability will affect departments in central and northern Uruguay. Over the weekend, the passage of a cold front associated with a low pressure center will lead to a new wave of storms and rains that could be massive. More turmoil could occur between Argentina and Uruguay, as we warned earlier this week.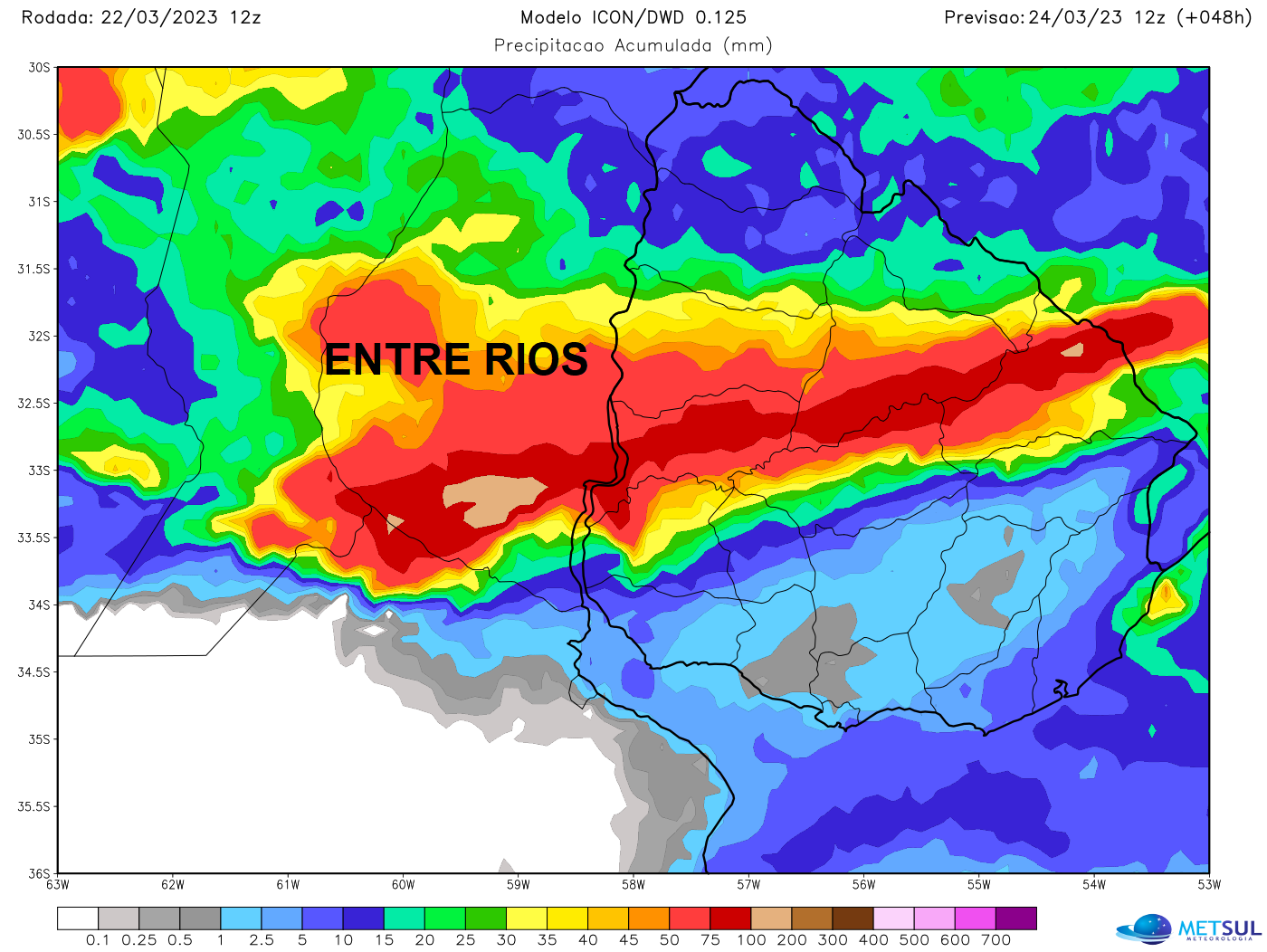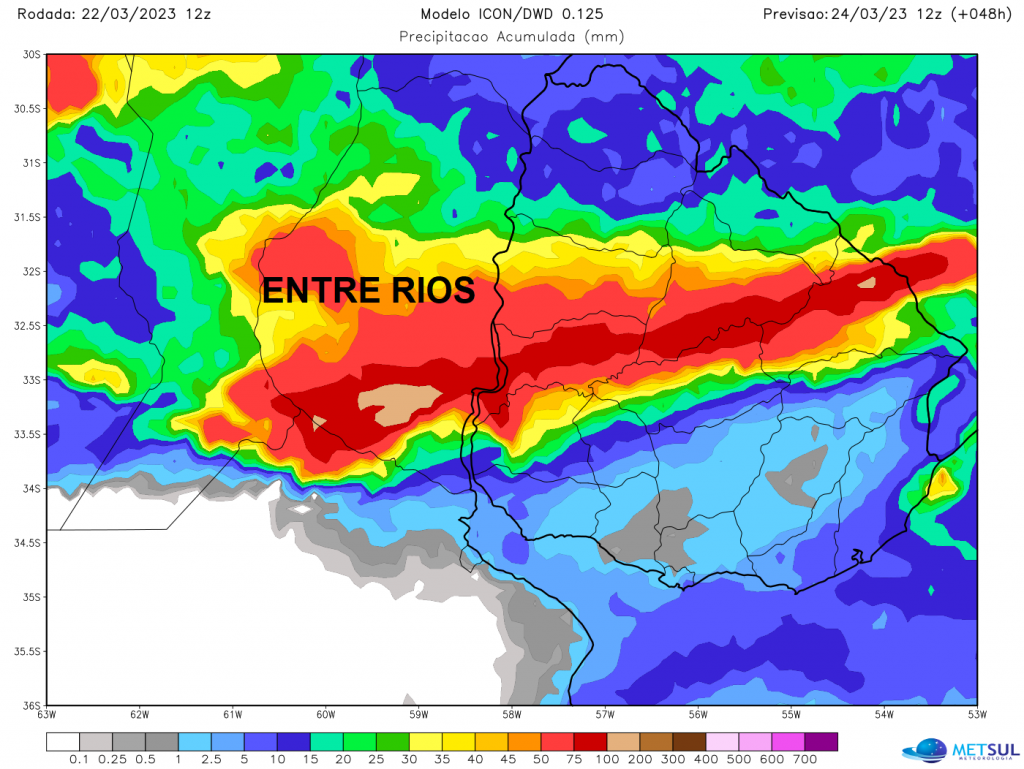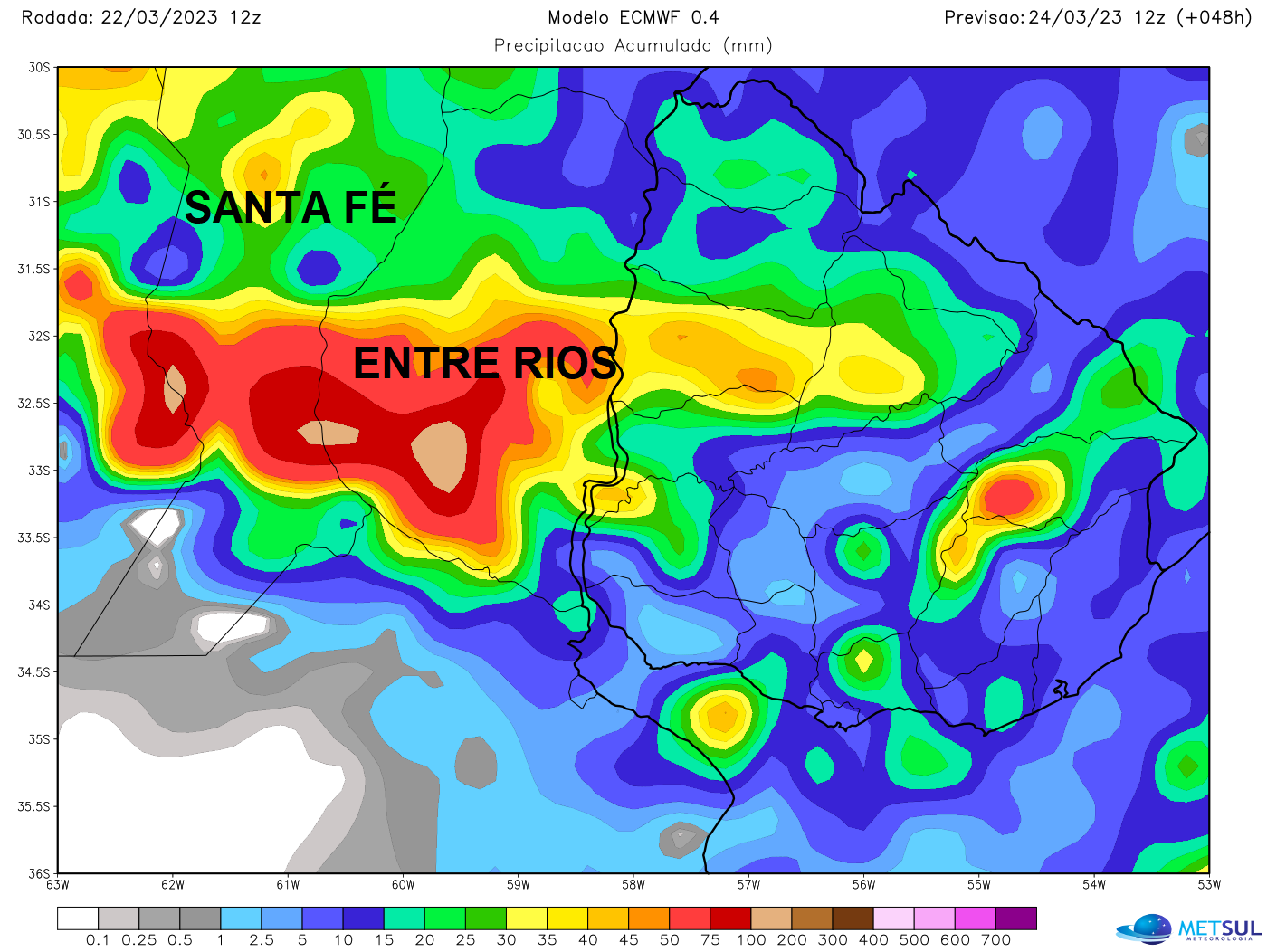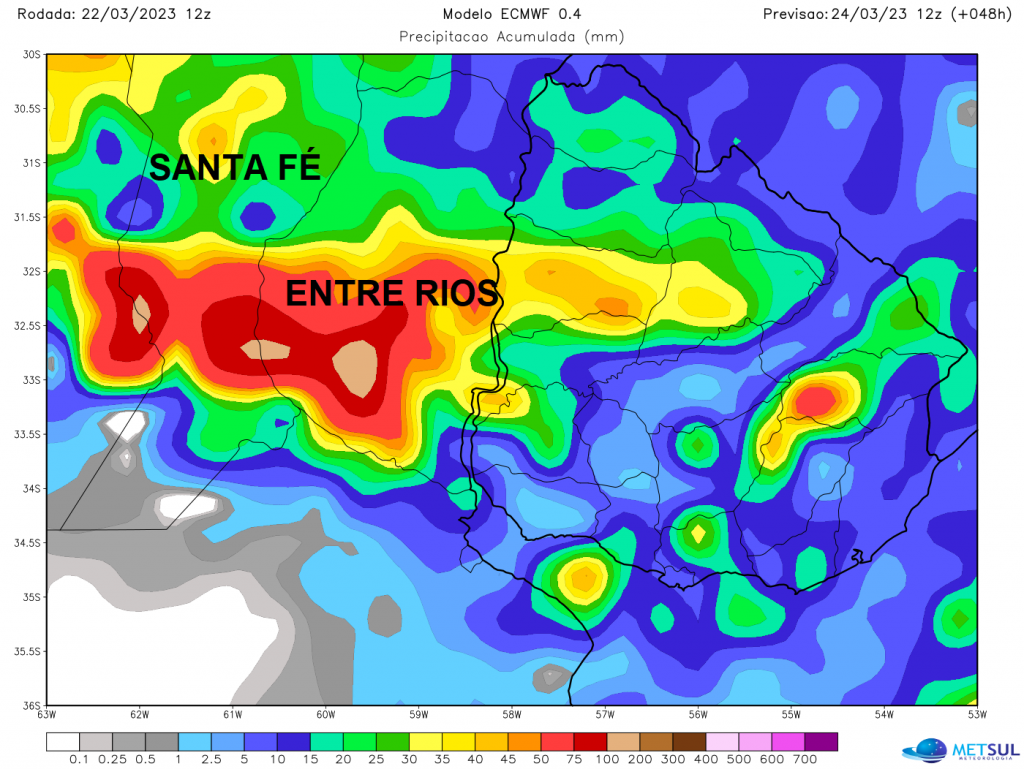 Argentina's National Meteorological Service has alerted provinces in the center and northwest of the country of the risk of storms and large amounts of rain in the coming hours of Thursday.
Sat | early warning system

The storms accumulate precipitation between 60 and 90 mm
The storms accumulate precipitation between 20 and 45 mm

+ en info https://t.co/GRjfngFWuF pic.twitter.com/JNa7bz7llL

– SMN Argentina (@SMN_Argentina) March 23, 2023
"Devoted food specialist. General alcohol fanatic. Amateur explorer. Infuriatingly humble social media scholar. Analyst."