Japan And Netherlands Restricts exports of advanced chip-making machinery China After reaching an agreement with the Govt to us It is intended to thwart the ambitions of Beijing To develop its own semiconductor industry and increase its military strength.
According to Bloomberg, the trilateral agreement reached on Friday after the final round of high-level talks at the White House will extend some of the export restrictions the US adopted in October to companies headquartered in the two allies, including ASML Holding NV. Netherlands and Nikon Corp. and Tokyo Electron from Japan.
The deal comes three months after Washington imposed unilateral export restrictions barring US companies from selling advanced chip-making equipment to any Chinese company for use in supercomputers and other military applications such as artificial intelligence, nuclear weapons modeling and hypersonic weapons.
Citing sources familiar with the matter, Bloomberg says there are no plans to publicly announce the details of the tripartite deal due to the sensitive nature of the discussions. Washington wanted to give Japan and the Netherlands room to decide how to communicate restrictions.
Also, it's unclear what mechanisms countries will use to enforce restrictions on their chip equipment companies, and actual implementation could take months as the two countries finalize legal agreements.
"Talks have been going on for a long time, but we haven't communicated about it. If anything comes out of it, it's questionable whether it will be very visible," Dutch Prime Minister Mark Rutte said in The Hague on Friday. , in response to a question about negotiations.
"This is a very sensitive matter and the Dutch government chooses to communicate diligently, which means we only communicate in a very limited way," Rutte added.
A spokesperson White House National Security Council He did not immediately respond to a request for comment. A spokesperson Dutch Ministry of Trade He declined to comment.
Joe Biden's government It has been in talks with the countries for two years, but has faced resistance among its chip-making equipment firms, particularly ASML, Tokyo Electron and Nikon, amid concerns about the outcome of such a deal.
According to Bloomberg, the Netherlands will block the sale to China of ASML, the most advanced type of equipment in the company's deep UV lithography line. Equipment is critical to producing high-quality chips. Japan will set similar limits for Nikon.
The deal is a victory for Biden, who has been trying to stem Beijing's military advances by cutting off the world's smallest semiconductors. But ASML managing director Peter Wennink warned that the US campaign could have unintended consequences, predicting that China would develop the technology rather than import it.
"It's going to take time, but eventually they'll get there," Wennink said.
The Financial Times reported that the industry's dominant US chipmaking firms – Applied Materials, Lam Research and KLA – were concerned that the change, announced in October, would impose restrictions on ASML and Tokyo Electron. At the time, Alan Esteves, the Commerce Department's top official for export controls, justified the change, saying it would demonstrate to allies that the U.S. has "skin in the game" and is willing to make tough decisions.
Esteves and Tarun Chapra, the National Security Council official who is driving the change, have stepped up efforts to sway allies during visits to Tokyo and The Hague in recent months, the FT says.
See also
Help
Caixa Bolsa Família pays end-9 NIS beneficiaries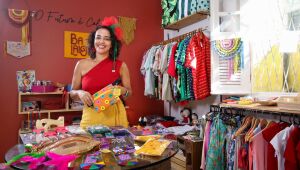 Businessman at Carnival
Carnival: an opportunity to turn ideas into additional income
"Communicator. Award-winning creator. Certified twitter geek. Music ninja. General web evangelist."