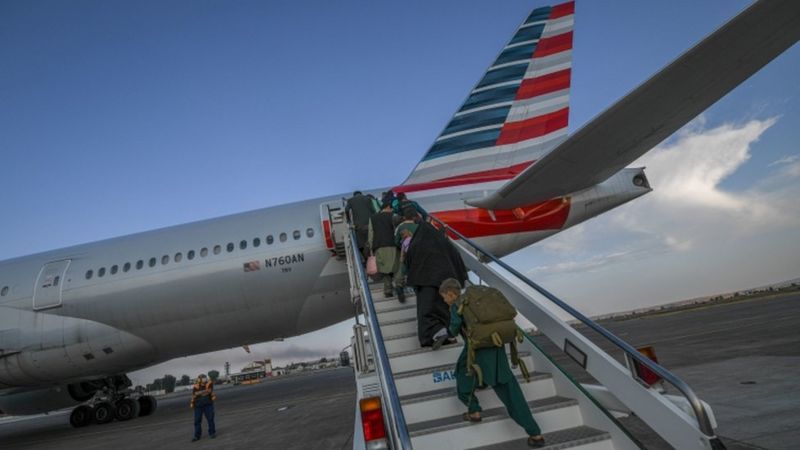 After two decades of military presence in Afghanistan, the United States ended Tuesday (31/8 Afghanistan time) its complete withdrawal from the Asian country.
According to General Frank McKenzie, "Every serving US military personnel is now out of Afghanistan."
General Chris Donahoe became the last soldier to leave Afghan soil, aboard a C-17 cargo plane.
McKenzie added that since the fundamentalist Islamic Taliban movement took power in the Asian country in mid-August, the United States has evacuated 123,000 civilians from Afghan soil. Those who have withdrawn are Americans, Afghans, or a third national.
The Taliban and Washington negotiated an August 31 deadline for the Americans to leave.
Members of the Taliban and their allies commemorated the US withdrawal in the capital, Kabul, where heavy gunfire was heard and celebrations took place in the streets.
The US diplomatic representation in the capital has also been closed and is expected to be partially replaced by an office for Afghanistan-related affairs in Doha, Qatar.
The United States began its military offensive in Afghanistan in October 2001, after attacks on the Twin Towers in New York, planned and executed by Al-Qaeda, an extremist group also present in Afghanistan.
On Monday, McKenzie said the costs of those two contracts for the United States are "high," with more than 2,400 Americans killed on a mission since 2001.
In these 20 years, more than 800,000 military and 25,000 civilians have passed through Afghanistan in American service.
Four American presidents also dealt with the war.
It was George W. Bush who sent US troops to Afghanistan in 2001, after the September 11 attacks in New York. His successor, Barack Obama, has dealt with conflict throughout his two terms in office, allowing a significant increase in the presence of military personnel in the Asian nation.
Donald Trump then promised to return these Americans to the United States and signed an agreement with the Taliban. Joe Biden had to carry out this withdrawal, which culminated in the mass evacuation we have been witnessing for the past two weeks.
You have seen our new videos on Youtube? Subscribe to our channel!
"Devoted food specialist. General alcohol fanatic. Amateur explorer. Infuriatingly humble social media scholar. Analyst."